BRIDGEFEST: The Birth of a Bridge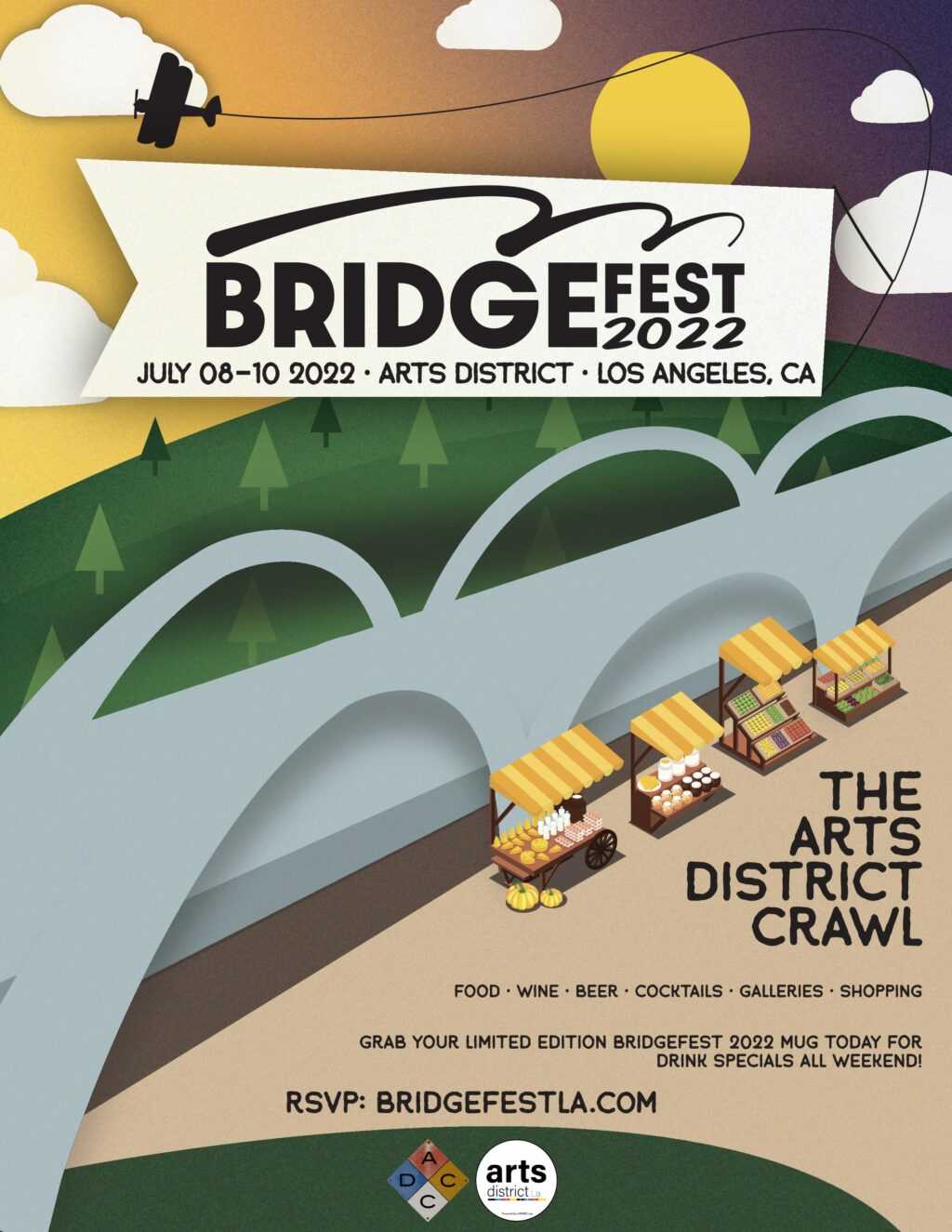 Explore the Arts District and get food and drink specials all weekend
About this event
The 6th Street Bridge is opening up and we are celebrating with drink and food specials at participating businesses all weekend for anyone who buys a Bridgefest22 mug.
Starting Friday, July 8th through Sunday, July 10th participating businesses in the Arts District will be offering drink and food specials. Buying a Bridgefest22 Mug is the only way you can take advantage of these deals!
For a list of participating businesses please visit: https://www.bridgefestla.com
Join us on Sunday, July 10th, 1-4 pm on the corner of Palmetto and Santa Fe for a community event with food, drinks, and music.
Bridgefest22 mug owners will get their first drink for FREE at our community event on Sunday.
We have a limited supply of Bridgefest22 mugs, so buy one today to give you access to deals all weekend long!
Bridgefest22 MUG PICKUP INSTRUCTIONS
The Rising Sun. 1356 Palmetto St, Los Angeles, CA 90013
Friday, July 8th 9am-2pm
Saturday, July 9th 10am-10pm
Sunday, July 10th 10am-4pm